Benefits of item promotions
Item promotions are a great way for you to highlight your listing in the app to reach a wide audience!
How item promotion works
Your listing will be pushed to the front of the 'Spotlight' section or on top of relevant search results. You can decide! Our packages are broken down by size, duration and position in the app. Depending on the packages you choose, you'll get up to 12 times more views and ultimately increase your chances of a speedy sale.
Activating an item promotion
Open the app and tap on My Shpock > Selling > pick your listing > Promote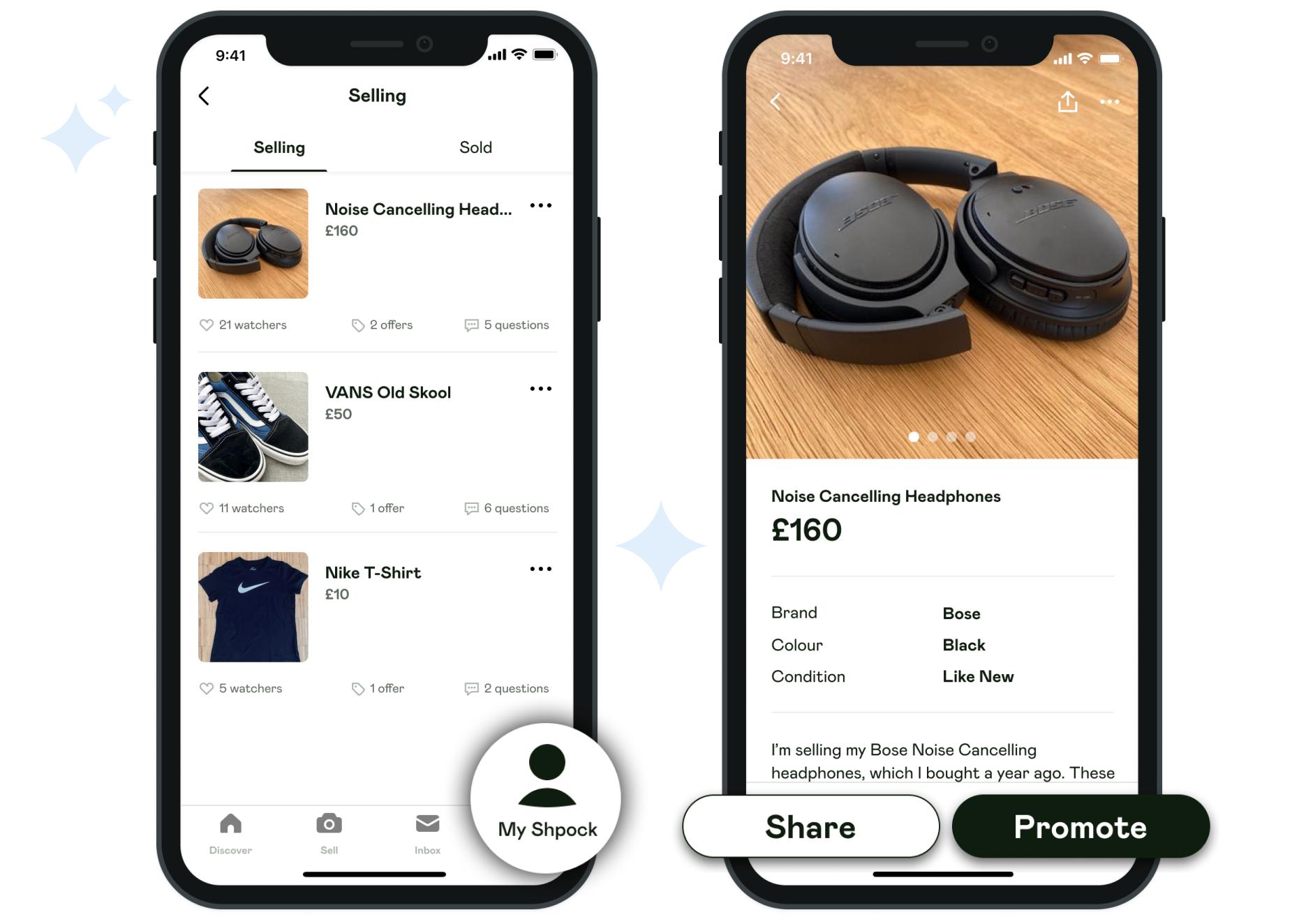 Remember! Once you've purchased your promotion it can't be transferred to a different listing or refunded. So make sure the item doesn't violate our T&Cs and isn't on our prohibited items list.
The item promotion feature isn't available on our website right now – please download our Shpock app to use it.
Need more help?