Cancelling my membership
If you'd like to cancel your Premium or Supporter membership, just open the Shpock app, tap on My Shpock > My membership > Cancel my membership and follow the instructions.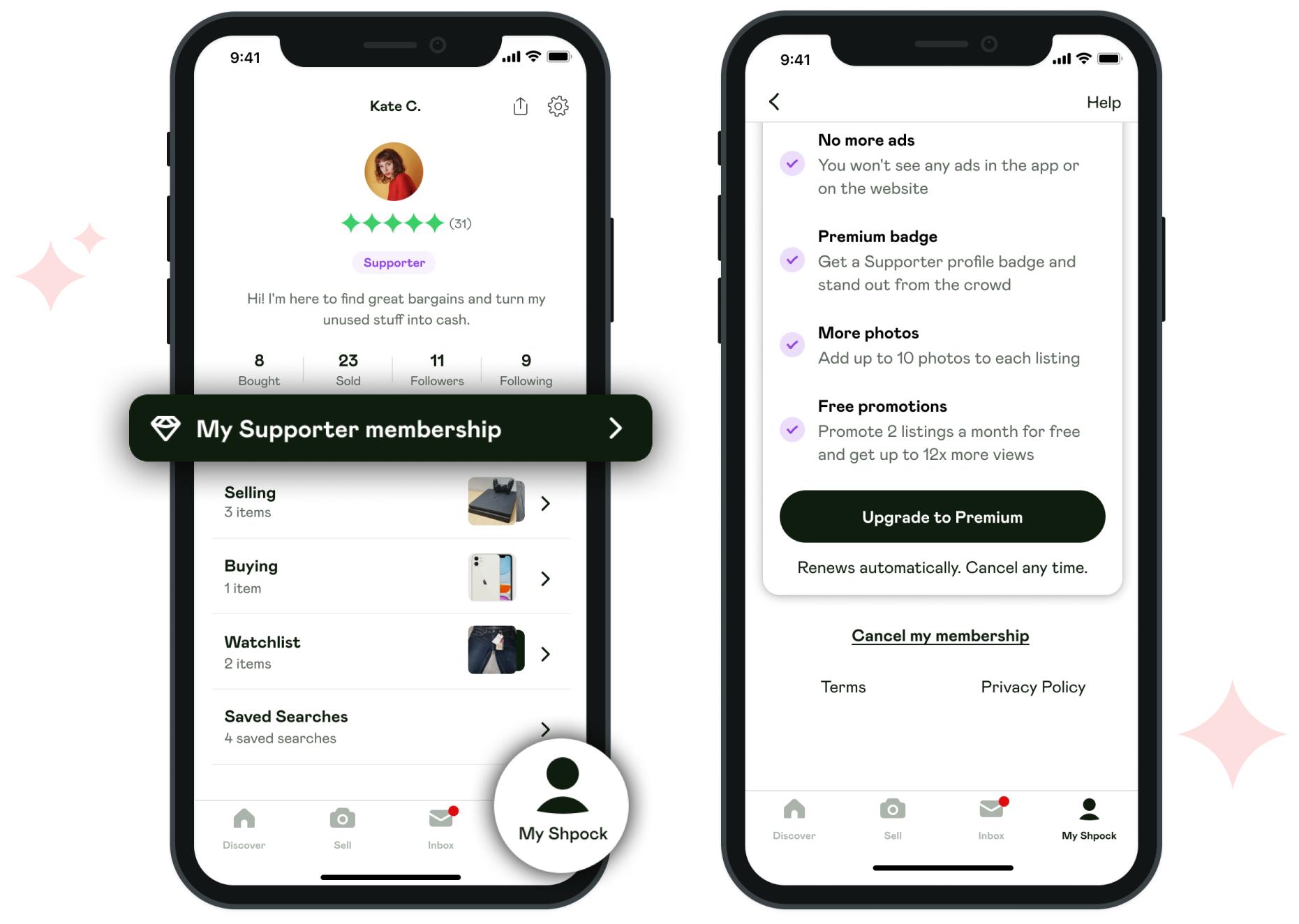 Your membership will continue for the rest of the month you've already paid for and then end. Please note that you have to cancel your membership at least 24 hours before the automatic monthly renewal date.
Need more help?
If you want to contact us, please log in to your Shpock account.