How can I pay safely on Shpock?
Whenever you buy an item with delivery

in the Shpock app, you will be able to pay with your credit card or debit card via our integrated payment system, through which you are covered in case of issues with the delivery or the item itself.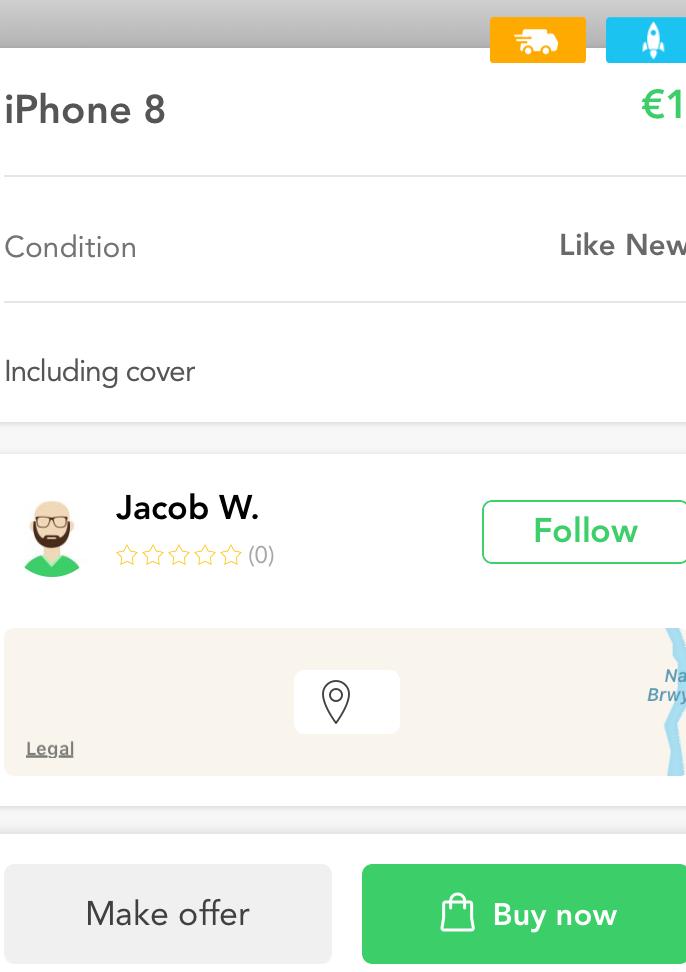 You can either use the green 'Buy now' button to instantly buy the item at the indicated price plus shipping cost or you can choose to make an offer.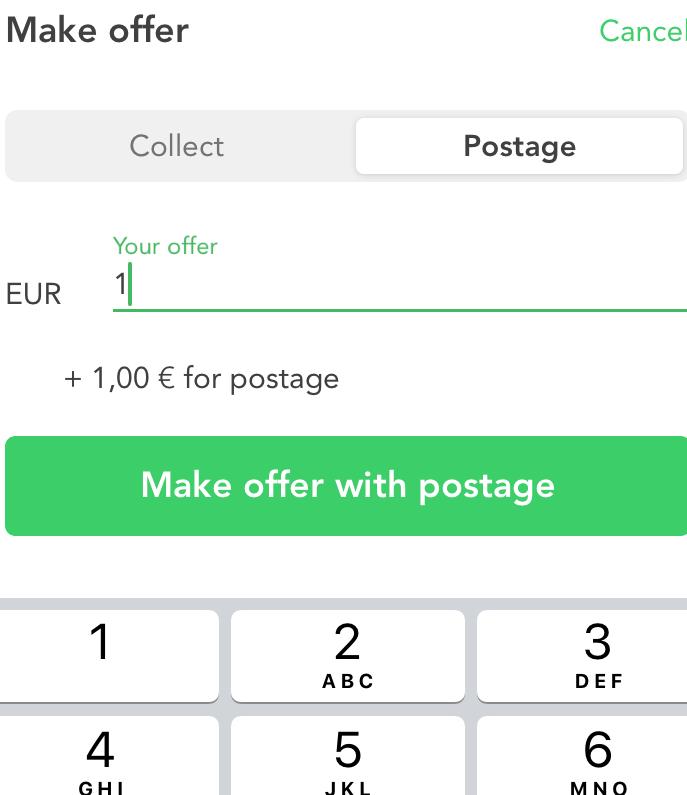 If you decide to make an offer, please tap on 'Make offer', select 'Postage' and enter the amount you wish to offer to the seller. The delivery cost will automatically be added to your offer.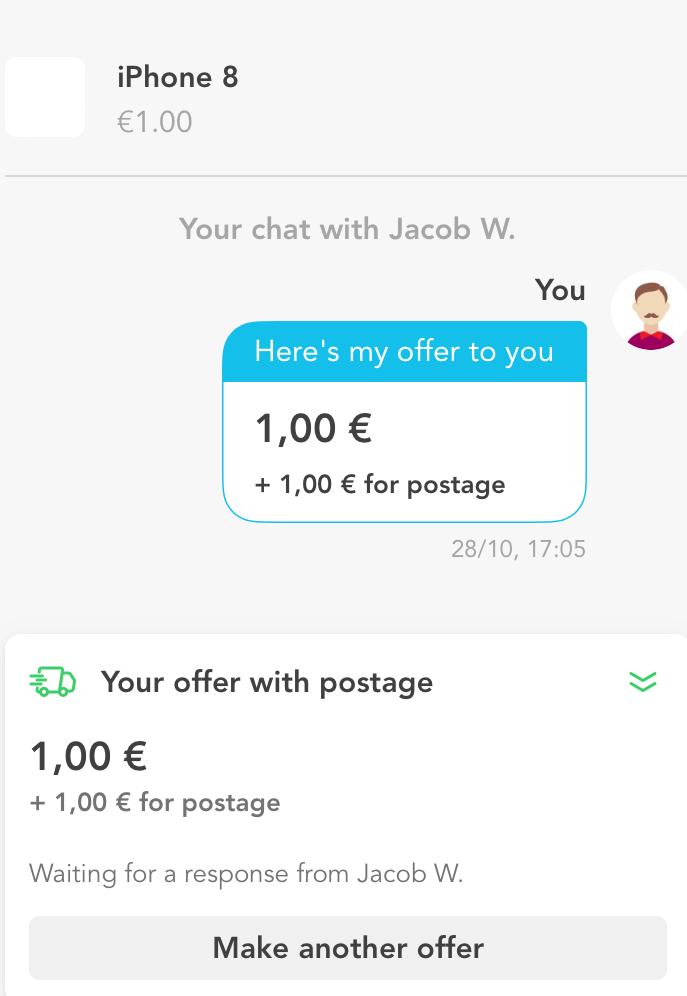 After sending your offer to the buyer, please wait for their confirmation or counter offer. You will also be able to update your offer via the 'Make another offer' button at the bottom.

Once the seller has acceptedyour offer, you will be forwarded to the payment page, where you can enter your shipping address and card details to pay for your item. The seller will then be informed that the money is pending in their Shpock Wallet and that they can safely ship the item.