Switching between Supporter and Premium membership
If you'd like to switch your membership you can simply open your app an got to  My Shpock > My membership: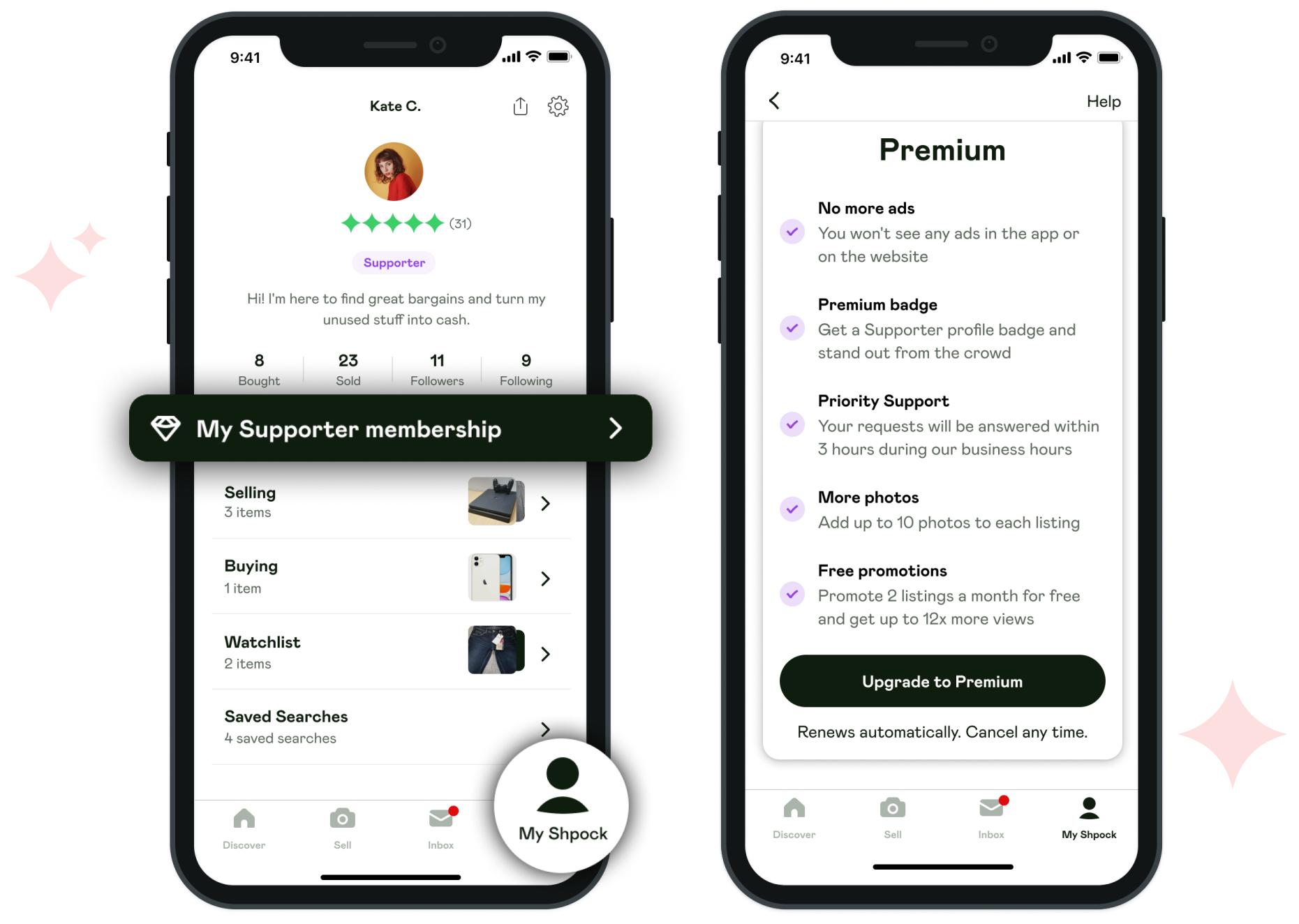 Upgrade your membership from Supporter to Premium:

if you upgrade, you will have access to the Premium membership immediately and don't need to wait until your Supporter subscription ends. You will get a refund for the Supporter membership you have already paid in advance but won't use now anymore.

Switch from Premium to Supporter:

when switching from Premium to Supporter, your Premium membership will continue for the rest of the month you've already paid for and then switch automatically to the Supporter membership.
Need more help?
If you want to contact us, please log in to your Shpock account.