Communicate & chat properly
There are two ways to communicate with sellers:
Ask a public question
Make a private offer
Public question
If you want to communicate with a seller on Shpock without making an offer, you can ask them a public question. Just open the listing and scroll down to the Questions section.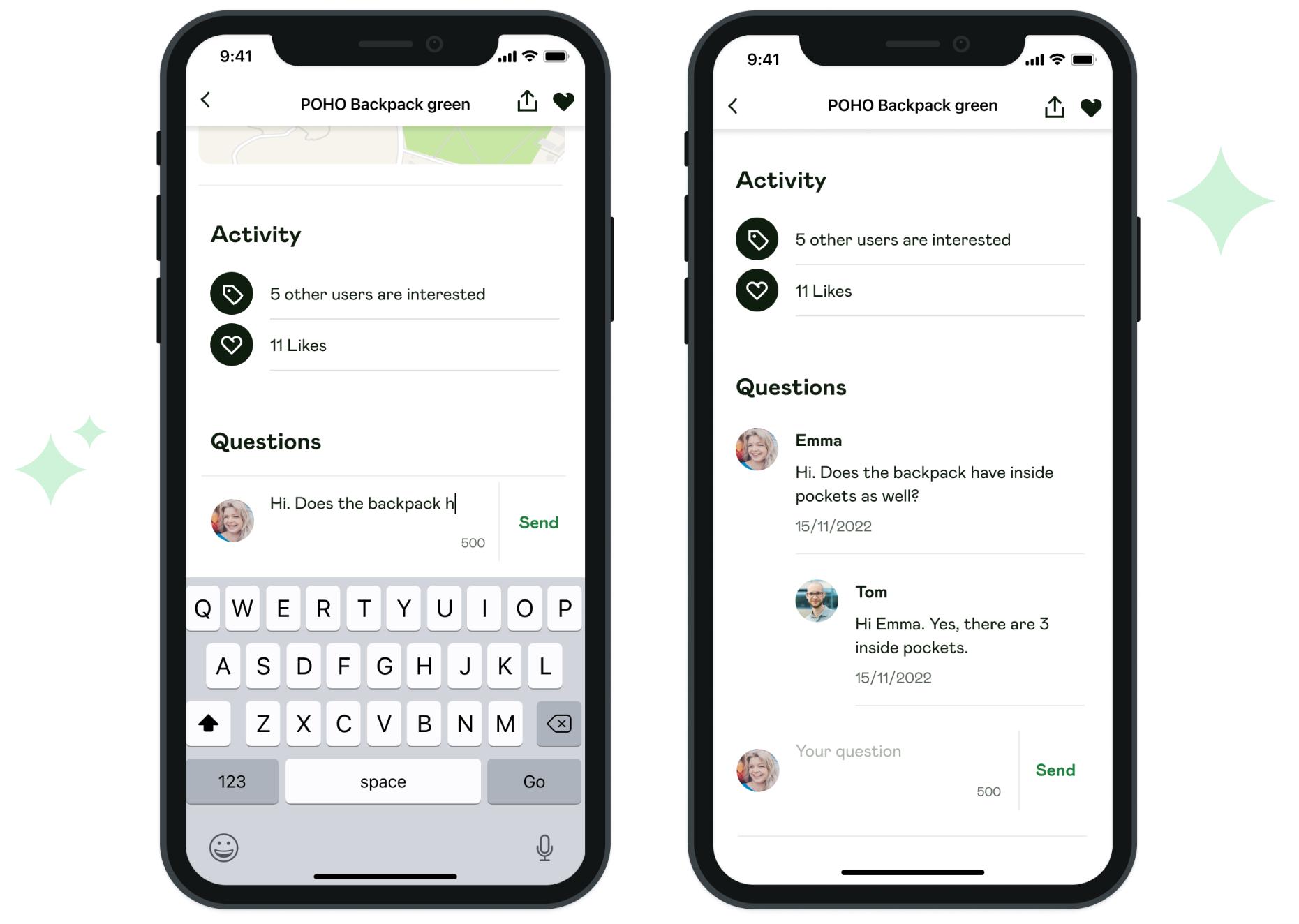 You can ask your question here or read the questions of other users.
Important: Public questions are visible to everyone on Shpock. Therefore, do not send sensitive data such as your phone number or email address via a public question.
Private offer
You can make an offer to a seller at any time by going to the listing and clicking on 'Make offer'. Enter your price offer and a message (optional) and send it to the seller.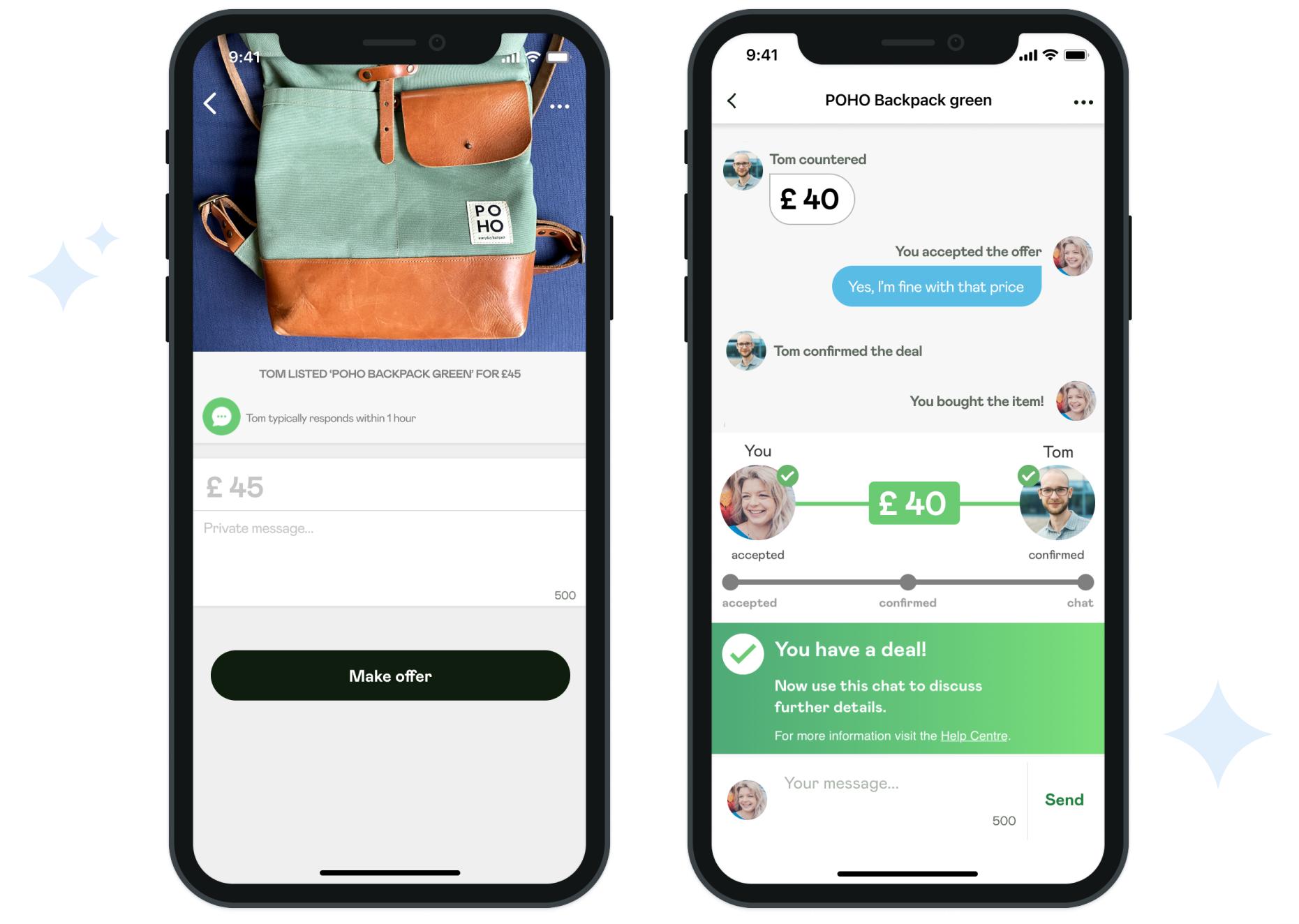 Once you've agreed on a price and confirmed the deal, a private chat will open where you can exchange sensitive data such as payment information and addresses.
If you are in the UK and use our Buy now feature, you can chat with the seller as soon as the payment has been made.
Important: A private offer can only be viewed by you and the seller, and not by any other user on Shpock.
Other important tips:
Be patient, because not everyone can read and reply immediately.
We recommend that you only communicate via Shpock: Some users want to get in touch by phone call or other messengers. It's up to you whether you agree to this. However, please keep in mind that our support team may not be able to help you if you have any difficulties.
At Shpock we're all about people, so be kind and friendly always