Selling your unused stuff on Shpock is that easy:
1) Create a listing for free.
It's just a few steps: Upload photos, enter a title, choose an appropriate category and set a price.
Describe your item as accurately as possible in the item description (e.g. size/dimensions ). We also recommend using the maximum number of photos to show your item from all sides.
Only for users in UK: 
You can also specify if you're offering collection, delivery or both. When you offer delivery, our Buy Now function is automatically activated. This means that buyers can purchase your item immediately in the app and transfer the money to your Shpock Wallet. Once purchased, all you have to do is send the item to the buyer. As soon as the deal is done, you can transfer the money from the Shpock Wallet to your bank account. 
And the best part: the Shpock Wallet is free to use without any additional fees!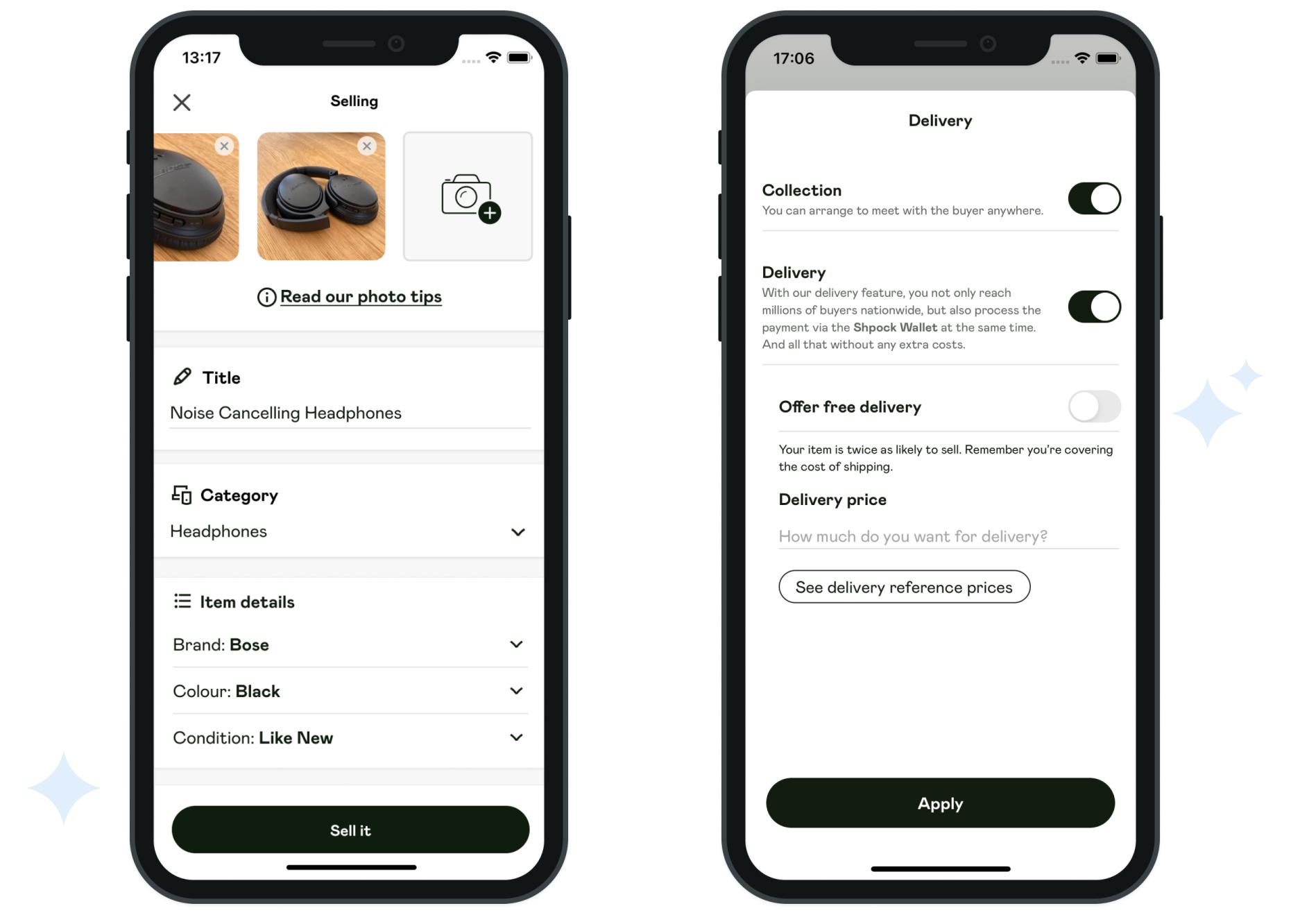 2) Share & promote your listing.
Once your listing is online, you can easily share and forward it with your friends & family outside of Shpock.
You also have the option to promoted your listing in the Shpock app itself to get more attention from buyers & increase your chances of selling.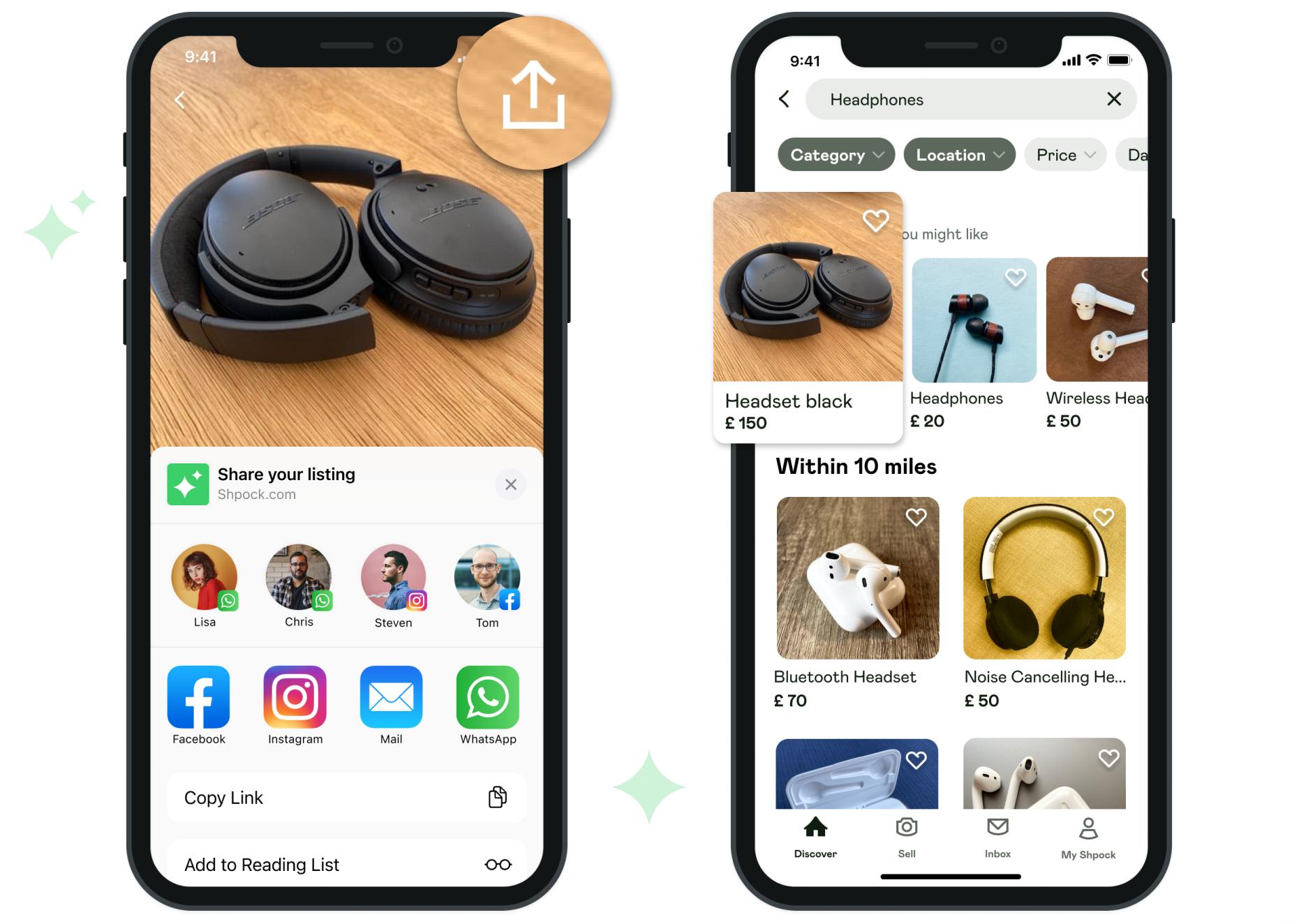 3) Manage your listing.
Go to My Shpock > Selling to get an overview of all your listings. Here you can see how long your listing is still online and how many users are watching your listing, asked you a question about it or made an offer.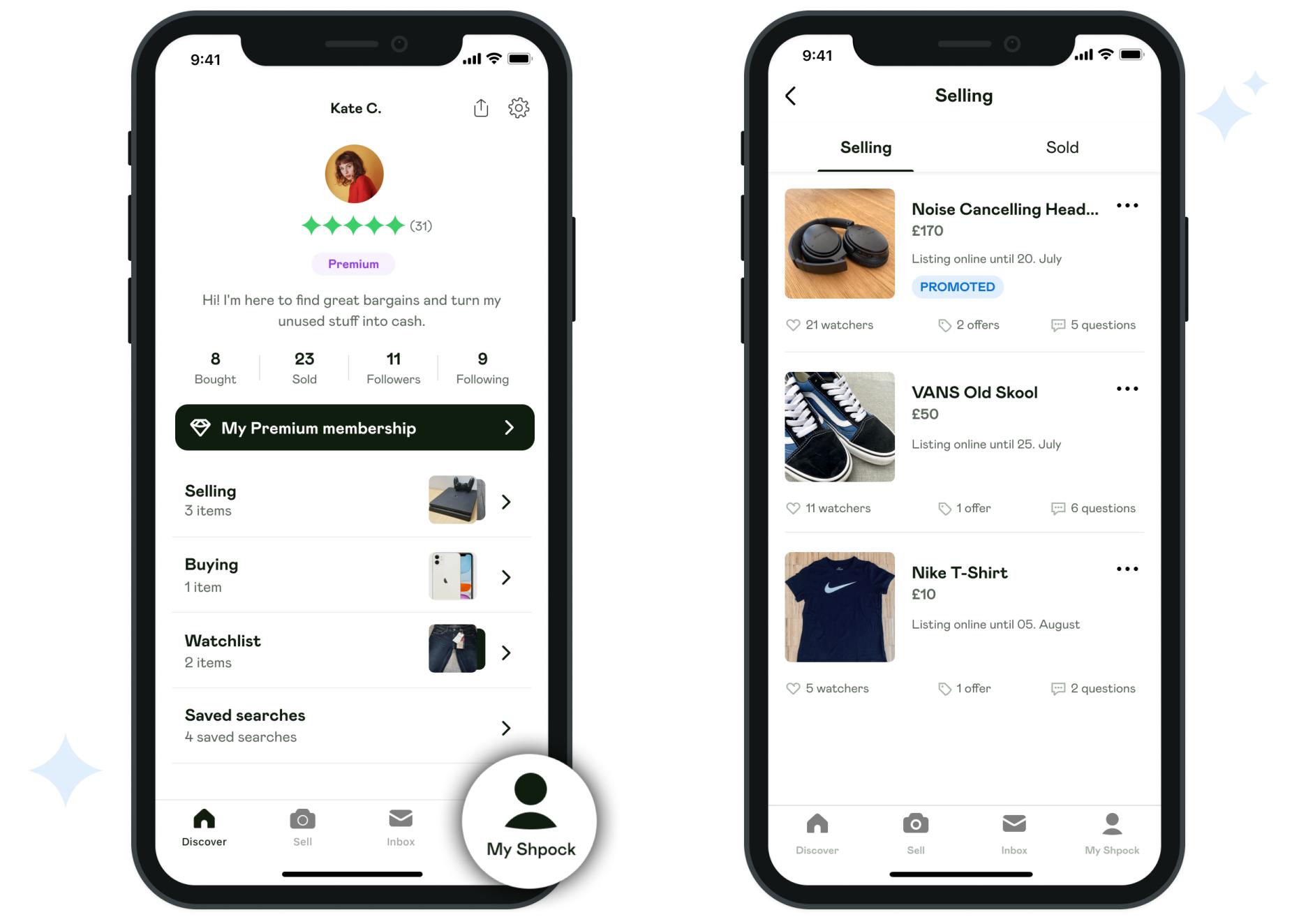 4) Answer questions & agree on a price.
Buyers have the option to
ask you public questions about your listing,
make you a private offer or
buy your item instantly in the app (if you have enabled delivery in UK).
In the event of a private offer, you can accept, decline or make a counter-offer to the potential buyer. As soon as you've agreed on a deal with a buyer, a chat will open to clarify all details such as transfer, payment etc.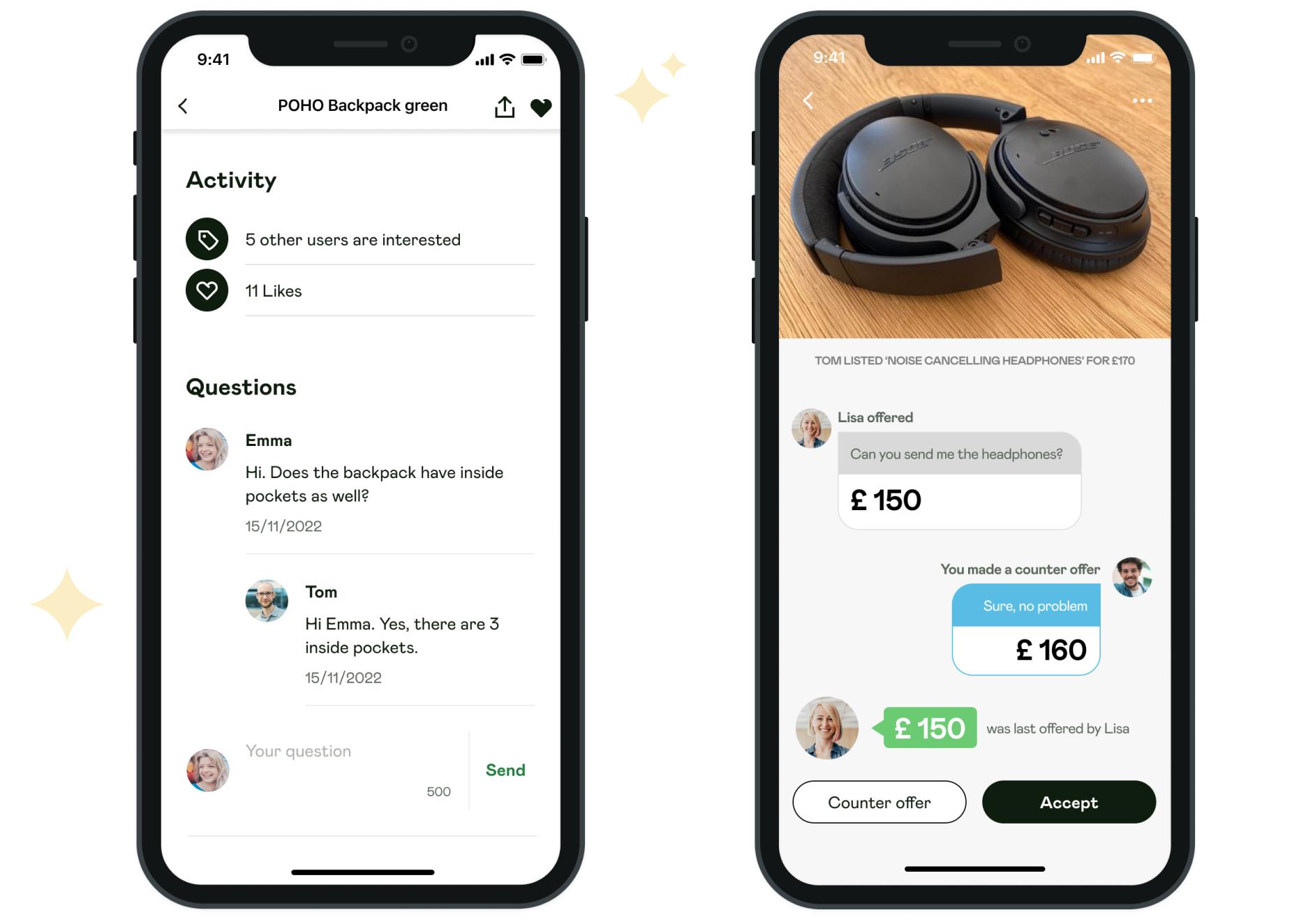 5) Get paid & deliver (only in UK).
Only for users in UK: Once a buyer has purchased and paid for your item directly in the app, all you have to do is ship the item. You can use one of Shpock's integrated partners (like Royal Mail or Evri) and arrange postage in the app or go with a delivery service of your choice.
As soon as the buyer receives the item and confirms that everything is OK, the money is released to you in the Shpock Wallet. Now you can easily withdraw the money from your Wallet to your bank account.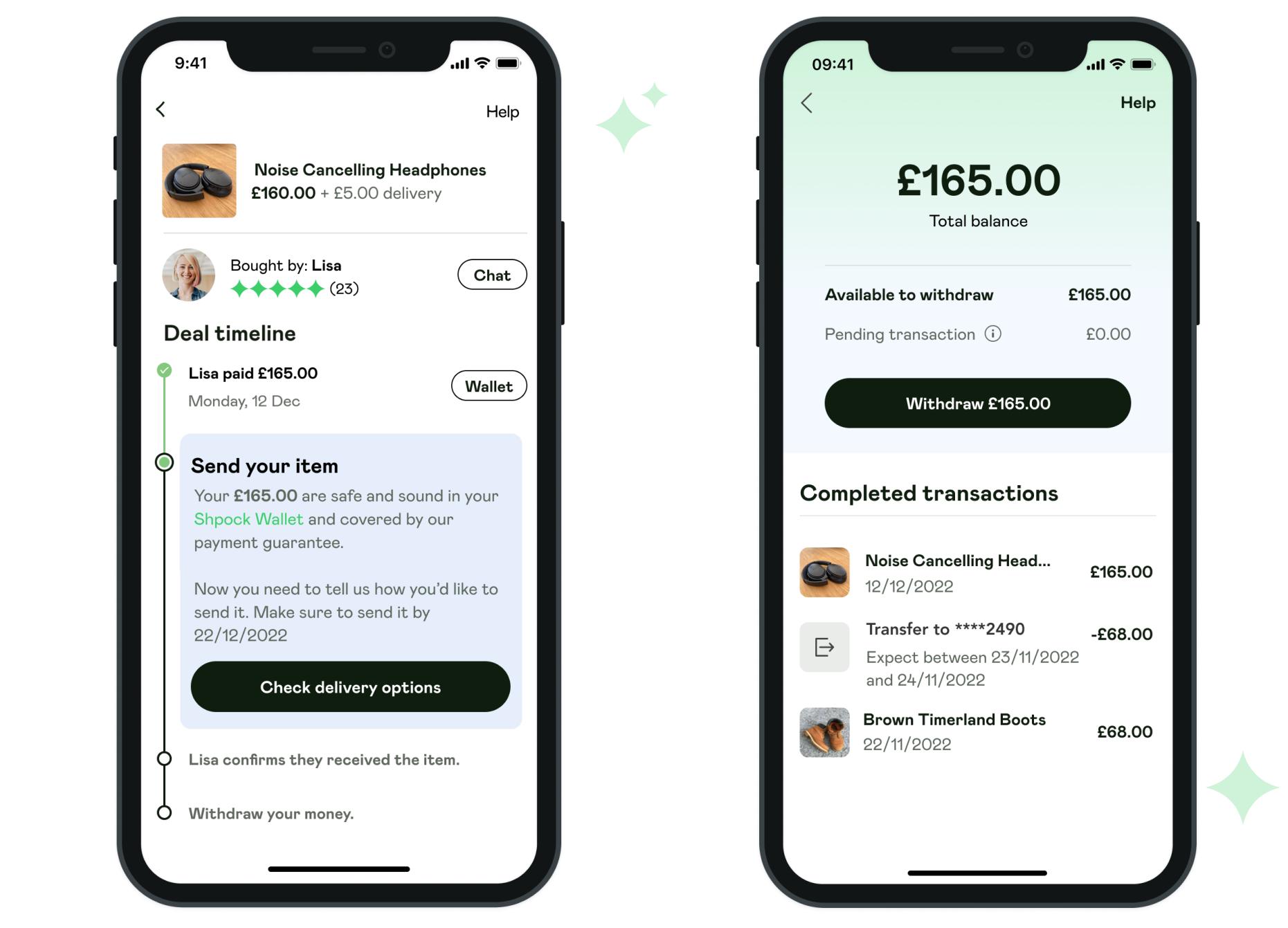 Once the deal is done, you can leave feedback for your buyer and share your experience with other Shpockies!
Need more info?