Welcome to Shpock
SHop in your POCKet - with this concept, Shpock is making it easy and safe to turn electronics, fashion and (almost) anything else into cash in your pocket.
With over 50 million downloads, Europe-wide availability and core markets in the UK, Germany and Austria, Shpock is one of the most popular online marketplaces in Europe.
Stuff. Bought. Sold.
Shpock works similar to your favourite flea market - only simpler. Used things can be bought and sold quickly, easily and at no extra cost.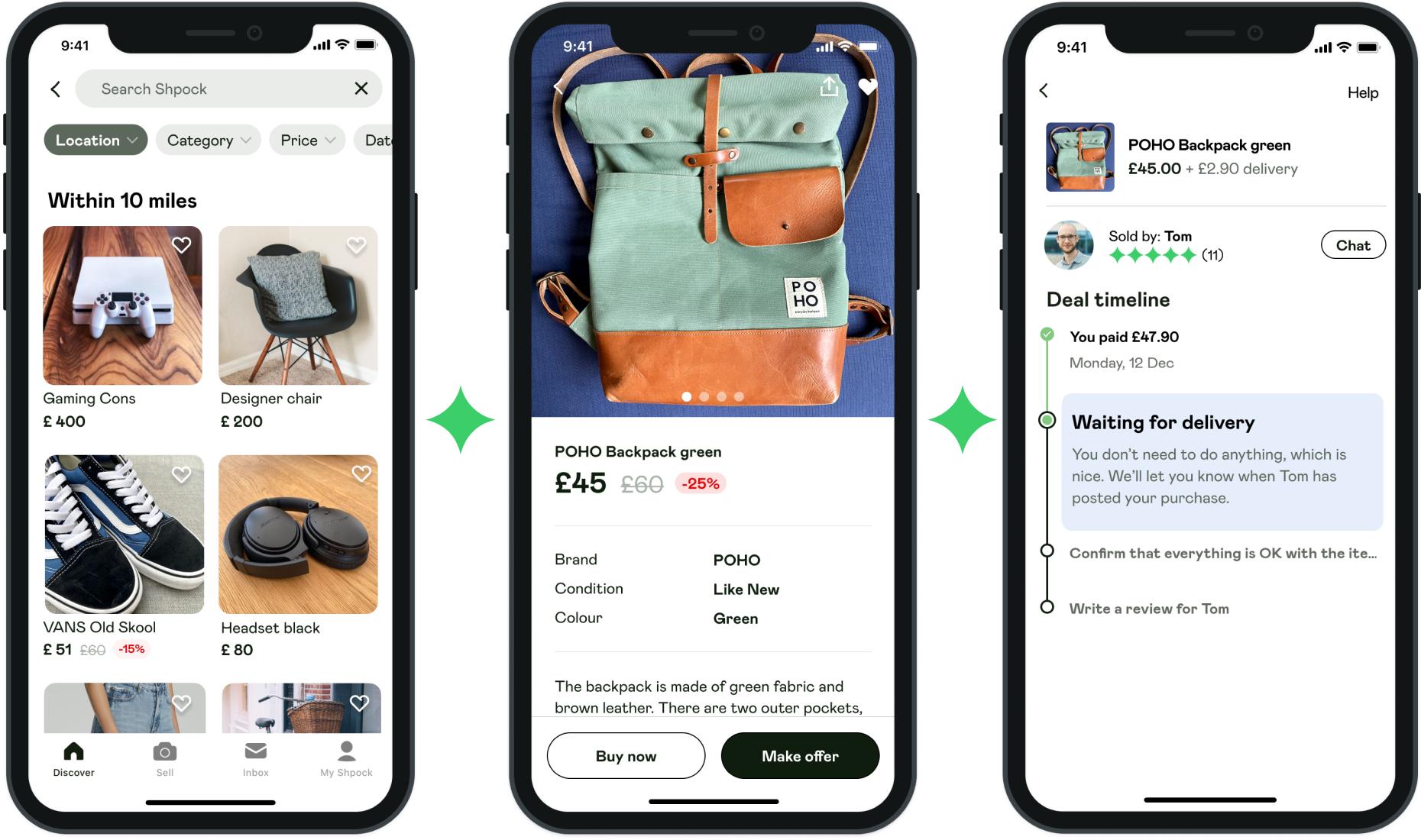 Zero fees. Zero hassle. Zero reason not to!
You can create your own listing in a flash by taking a photo, adding a title and a short description,  setting the price and choose from lots of delivery options including contactless door-to-door couriers… that's it!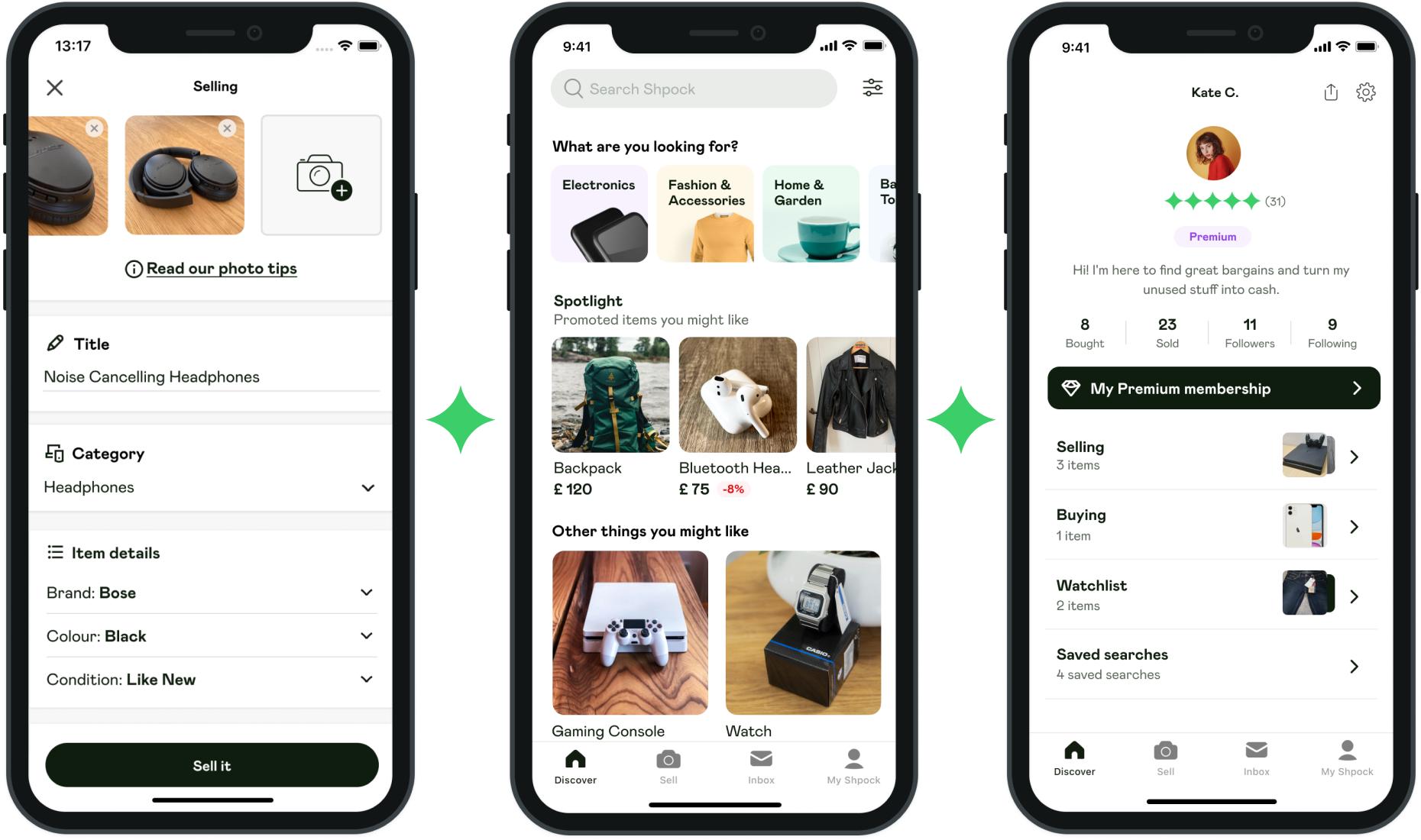 Thanks to the in-house payment service, which is already available in the UK, as well as PayPal integration in Germany and Austria, buyers and sellers are also additionally secured.
Join our community of second hand selling and buying & turn your old stuff into new cash!